"Afficient Academy's programs on ISEE testing was a huge help for my daughter getting into her dream school Harker. We are really happy and appreciative."
Why Choose Afficient Academy's Test Preparation Program?
It is an intelligent and adaptive computer program that enables students to achieve high test scores by mastering skills thoroughly and efficiently.

It analyzes students' weak areas and optimizes the selection of problems to help students address their weaknesses to master the skills.

The system tracks student's performance and displays their scores constantly to motivate students to achieve their goals (under US patent # 9,818,306).
How Students Succeed With Our Program?
Computerized mastering of words, synonyms and sentence completion greatly enhances the chance of achieving high scores in Verbal Reasoning and Reading Comprehension.

Comprehensive review and computerized math practice allow mastering of math skills efficiently.

Different types of practice questions on paragraphs in Reading Comprehension module help develop reading comprehension skills.

Multiple Practice Tests enhance students' test taking skills and experience prior to the real ISEE/SSAT test.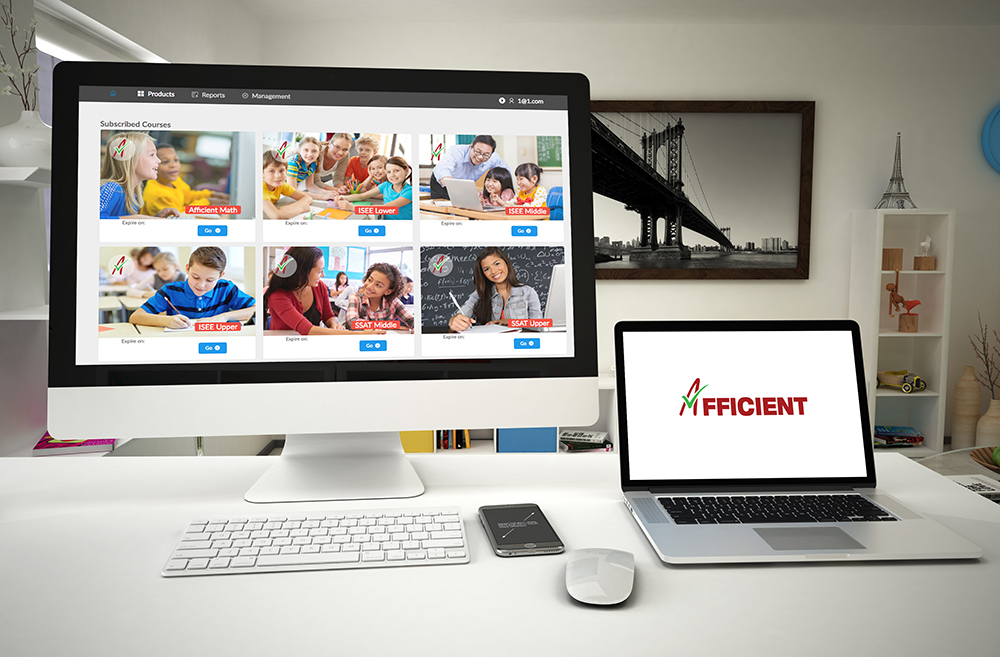 Which ISEE or SSAT Product to Purchase?
Depending on students' current grade, the tests they should take are shown as follows:
| Current Grade | Test to Take |
| --- | --- |
| 4th or 5th | ISEE Lower |
| 6th or 7th | ISEE Middle |
| 8th or higher | ISEE Upper |
| 5th, 6th or 7th | SSAT Middle |
| 8th or higher | SSAT Upper |
Our ISEE Test Preparation
Our computerized ISEE Test Preparation product offers four modules: Verbal Reasoning, Quantitative Reasoning, Math Achievement and Reading Comprehension. The products do not include the review of Essays.
For each module, we further have Basic, Medium and Advanced sub-modules. We recommend all students to complete Basic and Medium sub-modules for the tests. High performing students may want to complete the Advanced sub-module.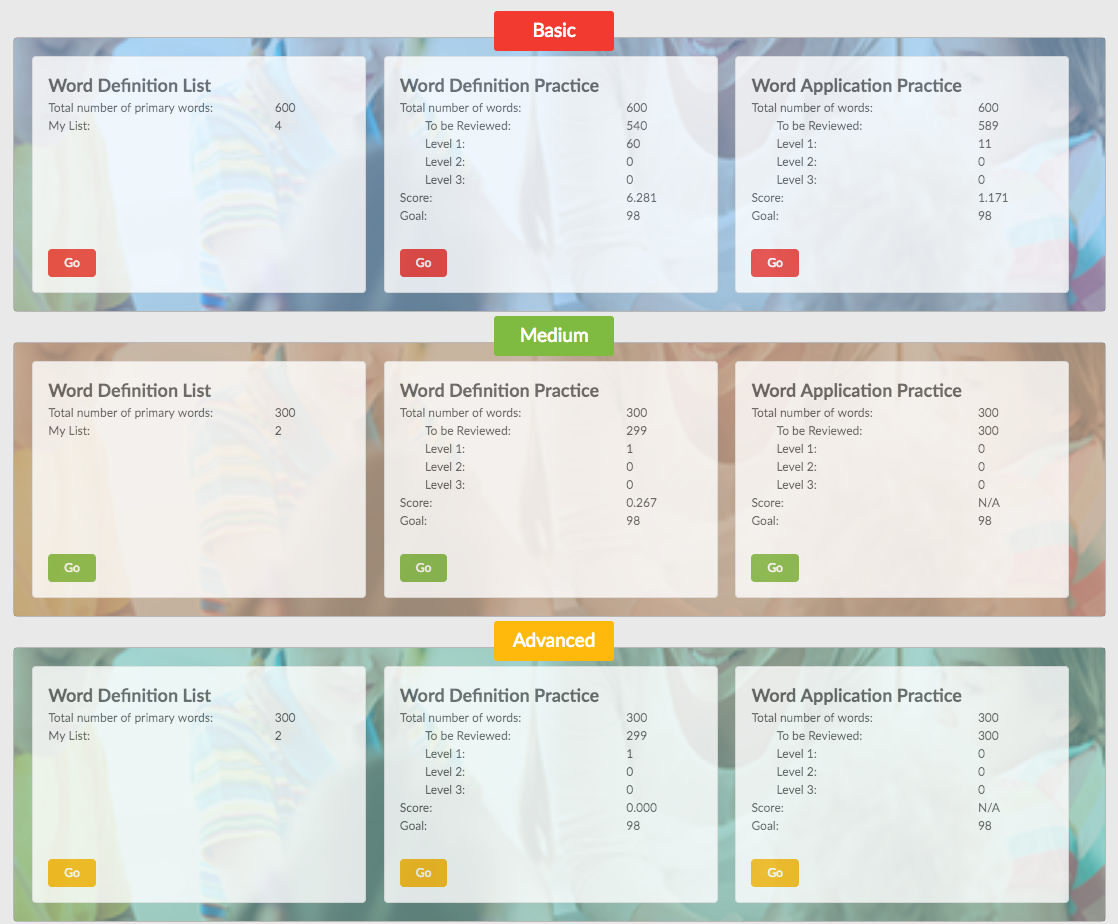 Verbal Reasoning
In the Verbal Reasoning module, we have the following sessions:
Word Definition List: Includes flashcards of primary words to be mastered, additional words to be aware of, and "My List" that students can construct on their own for words they want to pay special attention.
Word Definition Practice: Computerized practice of all primary words. The system tracks student's practice of memorizing the words until all the words are mastered and the pre-specified goal is achieved.
Word Application Practice: Computerized practice of Synonyms and Sentence Completion in the form of actual ISEE tests. The system tracks student's practice, reports the score progress, identifies words of weakness, selects the proper problems for practice until all the words are of master level and the pre-specified goal is achieved.
Quantitative Reasoning & Math Achievement
In the Quantitative Reasoning and Math Achievement modules, there are following two sessions:
Math Review Topics: It covers all the skills we believe necessary to know in various math topics. Students can review the skills by going through sample problems of each skill.
Math Practice: computerized practice of math skills in the form of actual ISEE tests. The system tracks student's practice, leads students to master all skills efficiently, and achieves pre-specified goal.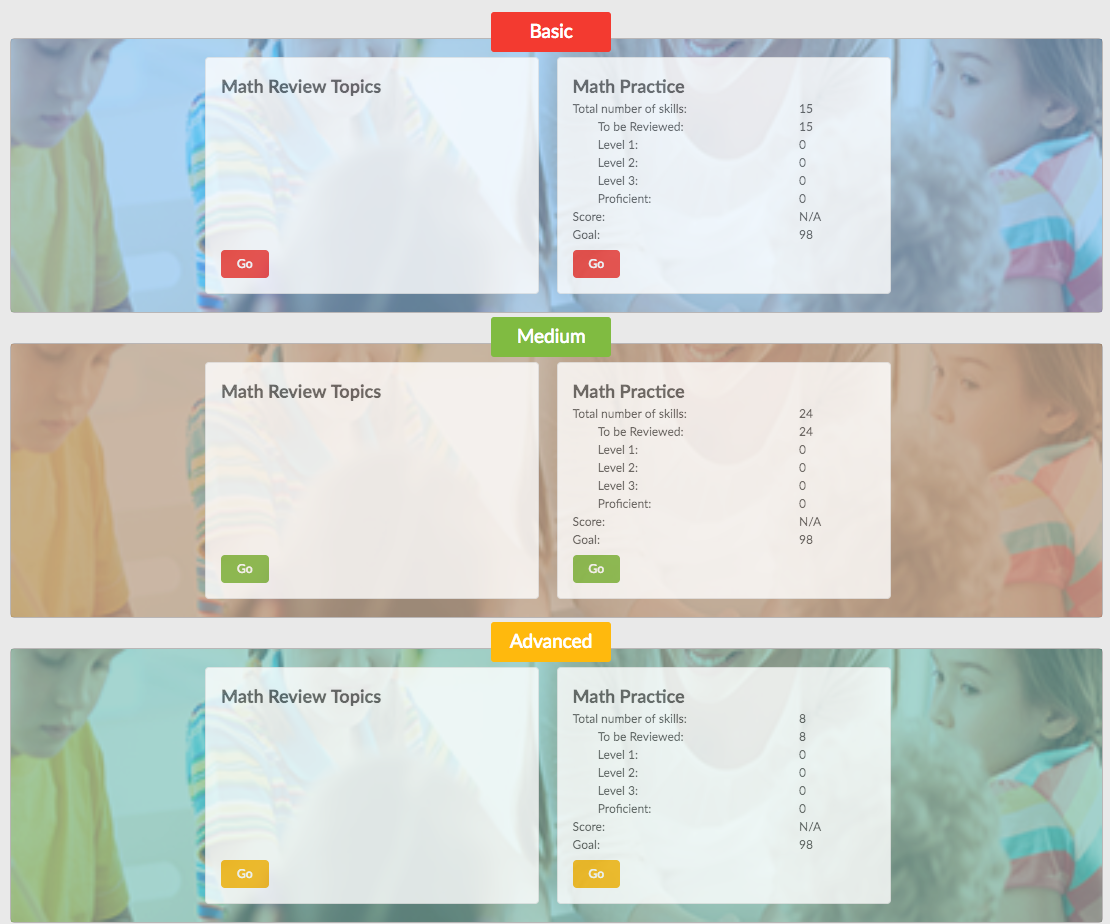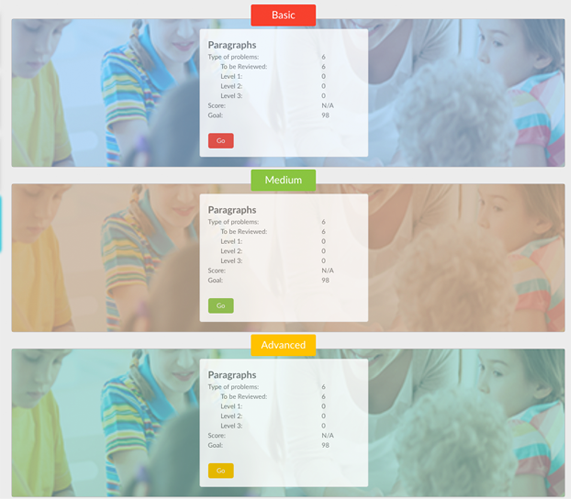 Reading Comprehension
In the Reading Comprehension module, we have the following session:
Passages: In this section, multi-paragraph texts are given to identify main idea, tone, cause, effect and inferences.
This module helps students to review and practice various reading comprehension skills. The computer tracks student progress until the pre-specified goal of the module is achieved.
Our SSAT Test Preparation
Similarly, our SSAT Test Preparation products include the corresponding modules (Quantitative Skills, Reading Comprehension, and Verbal Skills), except the Essay for SSAT tests.
If you have any questions or run into any issues regarding the enrollment process, please contact your Account Manager or email to info@afficienta.com
Refund Policy
We are so confident of the quality of our product that if you decide to cancel within 7 days for any reason, we will refund 100%, No questions asked!