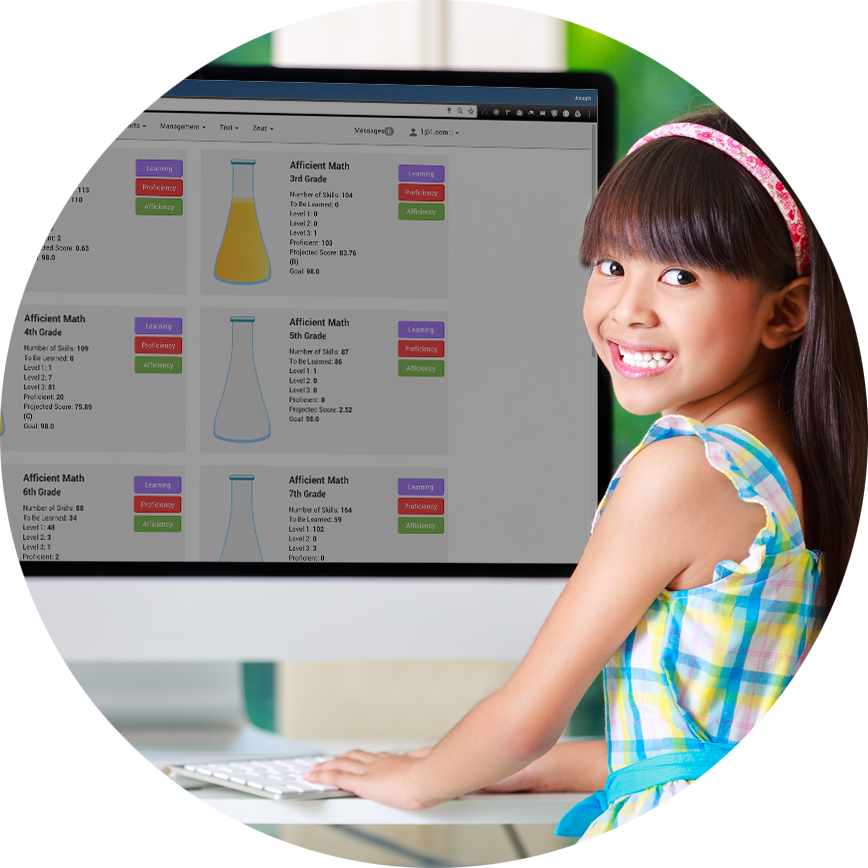 We Use Technologies to Let Your Child Learn Better and Faster
At Afficient Academy, we celebrate your child's uniqueness and help them to achieve their fullest potential with best technologies. We meet them where they are by providing self-paced, computerized AI-powered Math and English programs that dramatically improve their learning efficiency. Your child can get better grades in school with less time and stress.
Founded to help your child "Achieve 'A' Efficiently," we have helped over 15,000 students with proven programs powered by our patented Afficient Methodology. Interactive, fun, and rewarding, our learnings motivate your child toward persistent progress and enable them to fill in previous years' skill gaps and advance to excellent academic levels. Upon completing one grade level content with us, over 90 percent of students achieve A/A+ in two to four months.
The Proven AI-Based "Afficient Methodology" – Key to Your Child's Success
Dramatically enhances learning efficiency and quality
Learn 2-5 times faster than traditional learning
Most majority of students complete one grade level materials in 2 to 4 months
Over 90% Afficient students complete a grade with A or A+
Fill in skill-gaps of lower grades to build a solid foundation efficiently
Learn above and beyond students' grades in school at students' own pace
Enable students get better grades in school with less time and stress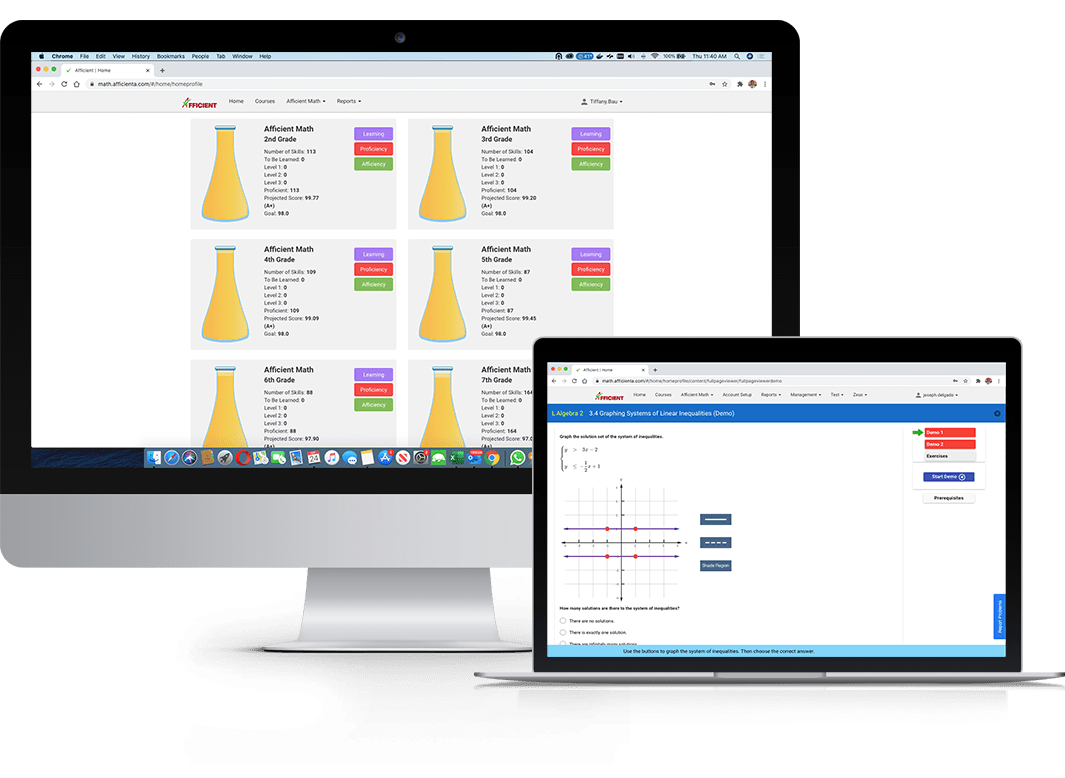 Our AI-based algorithms are US patented and our Math and English programs are accredited by WASC (WESTERN ASSOCIATION OF SCHOOLS AND COLLEGES).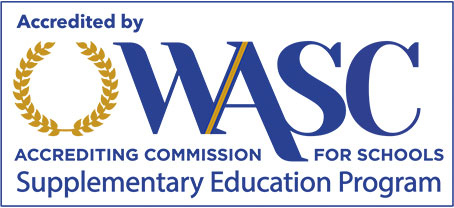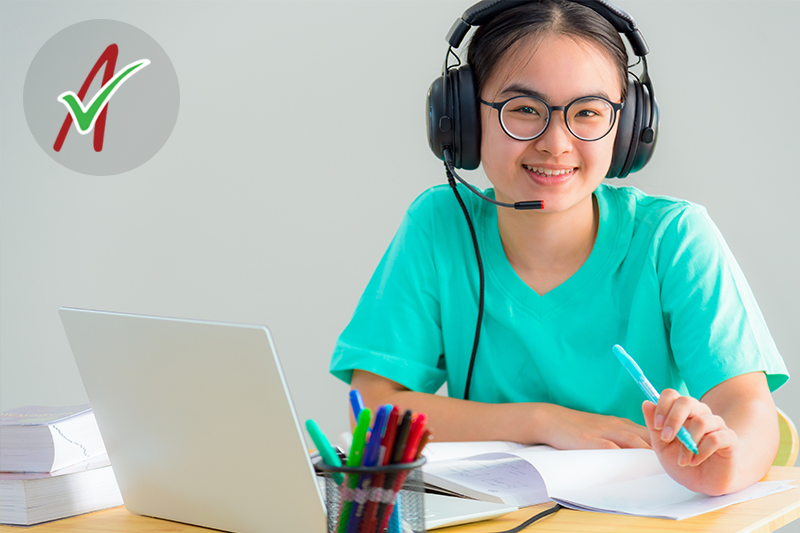 How Afficient Academy Programs Work
It starts with an online diagnostic test to assess your child's skill gaps and determine the starting grade and level
You and your child attend an orientation
Your child's Weekly Assignments will take about 3 hours per subject to complete
Your child receives instant feedback on his or her work, no need to wait for worksheets to be graded manually.
While your child will work independently, he/she will be supported by teachers online or in learning centers if he/she cannot overcome difficulties by himself/herself.
The programs are highly structured and results centric. They lead your child through a rigorous and intelligent procedure to ensure all the skills are learned, practiced and mastered, and ultimately, excellent results are achieved (Achieve A Efficiently) to complete each grade.
System will ensure your child to fill in gaps of all the previous years
System guides your child to reach advanced academic levels and achieve academic success in schools
You are aware of your child's progress at all times—through weekly progress reports and instant progress monitoring with our app.

Students' Self-Learning Strongly Supported by Our Teachers
Our teachers support and encourage your child to maximize success.
North America

Zoom Questions and Answers sessions widely available.
A 1-hour per week fixed online or onsite session with a teacher to work on Weekly Assignment

Outside North America

Designated teacher to answer questions, monitor students' progress, and offer advice and suggestions.
Afficient Academy Introduction
Reasons it is founded and its main philosophy
Impacts to students before and after joining Afficient Academy
A Conversation with Afficient Academy CEO: Disrupting the Traditional Way of Learning
专访Afficient 创始人及首席执行官方家元博士