Afficient Academy offers self-paced, computerized programs that help students learn efficiently!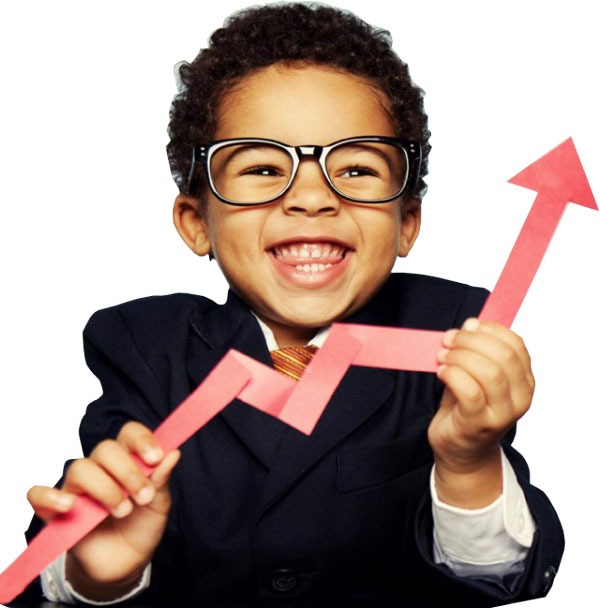 Is your child…
Behind in math?
Afficient students fill in skill-gaps from lower grades, catch up to their own grade level, and solidify their foundation within an average of 3 months.
Ready to get ahead?
Afficient students learn above and beyond their grade in school!
Self-paced computer program to learn mathematics.
Gain a solid foundation in mathematics and advance at student's own pace.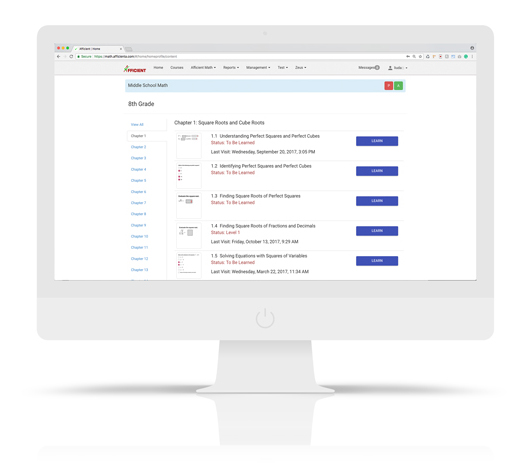 Main Advantages of Afficient Math
Instant feedback on student's work, no need to wait for worksheets to be graded manually

A unique flow to ensure excellent outcome through extensive optimization

Constant grade level score availability, students know how far they are from reaching their grade level goals

Customized weekly assignments

Real-time updates on the execution of weekly assignments

Supervised and monitored by learning center teachers

Prompt communication with parents on student's progress

Aligned with common-core standards
Self-paced computerized program to succeed in the independent/private school admission test e.g. ISEE & SSAT.
Why Choose Afficient Academy's Test Preparation Program?
It is an intelligent and adaptive computer program that enables students to achieve high test scores by mastering skills thoroughly and efficiently.

It analyzes students' weak areas and optimizes the selection of problems to help students address their weaknesses to master the skills.

The system tracks student's performance and displays their scores constantly to motivate students to achieve their goals (under US patent # 9,818,306).
An Instructor led class that emphasizes critical thinking to develop skills crucial for solving more complex math problems while increasing students' interest by learning problem-solving strategies beyond traditional math.